Glenn Hardaker is the Teaching & Learning Director, Office of the Provost, King Abdullah University of Science and Technology (KAUST). He has spent the past 25 years as a professor of digital education and has led the development of new centre's of teaching and learning in both Europe and Asia. Glenn's personal motivations are underpinned by a passion for digital innovations for learning, to enable positive social change, and this brings a consciousness that shapes his teaching, research and service commitments.
Glenn's expertise in digital innovations for learning is led by a 'research into practice' approach that supports teaching, scholarship and academic leadership. His inclusive practice to leadership has been informed by his continued focus on minority groups specific to those who have the potential to move from minorities to majorities through increasing participation in higher education and the internationalisation of education. Glenn Hardaker's current focus on teaching and learning innovation includes: stackable modules for customised qualifications, micro-modules for professional development, micro-credentialing, and blockchain technologies for learning. In addition, Glenn is involved with teacher training for digital educational innovations. Key collaborations are being undertaken in Kingdom of Saudi Arabia, Malaysia, Europe and Australia.
Glenn has travelled with scholarly intent across Asia, since the early 1990s, and observed the changing landscape of higher education. He has worked and lived in many countries in Europe and Asia. Most recently he lived in Morocco, Malaysia, Brunei Darussalam and now resides in the Kingdom of Saudi Arabia.
​​​​​​​
National Teaching Fellowship
As a National Teaching Fellow for the Higher Education Academy this has grounded Glenn's direction in the pursuit of international teaching and learning excellence. This is the highest recognition in the U

nited Kingdom for teaching and learning excellence. The process of applying to the National Teaching Fellowship Scheme required critical personal reflection on: how he supported and enabled learner excellence; how he raised the profile of excellence by supporting other teachers and the University sector; and how he developed personal excellence in teaching, research and management. Glenn has continued to focus on these priority areas and this has led to further initiatives focused on digital innovations for lifelong learning.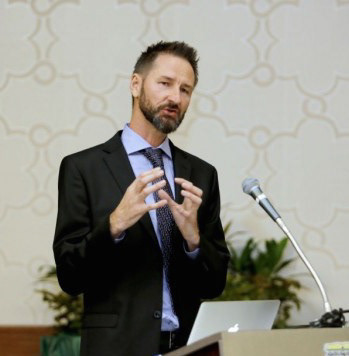 Glenn is also Editor of an international Scopus listed publication entitled International Journal Information & Learning Technology (IJILT).